I have always loved making things. As a child, I sold watercolor greeting cards and beaded jewelry in my father's place of business. I made my own clothes. I painted and crochet and embroidered and set bezels and on and on and on. While reviewing an old diary, I see that at one point, I had wanted to be a world famous fashion designer. I did have a small stint at making playful fabric hats (Bell Hats Over The Pacific) and other children's dress-up items, but I moved on to working completely on my computer.
LoveWins Animation from Karen Hochman Brown on Vimeo.
And in the digital realm, there is no actual product. Yes, I can and do print on paper and aluminum substrates that can be used to dress up walls. But my earlier passion was to make garments and personal adornments. For this, I have had to wait for the technology to print designs on fabric. And it is quite an interesting world now that artwork can be translated into fashion on demand! The first manufacturer I used gave me a good looking garment, but the fabric was thin and I was worried about having a Lululemon moment. Fortunately, I have found a company that produces a fine product that I am proud to present.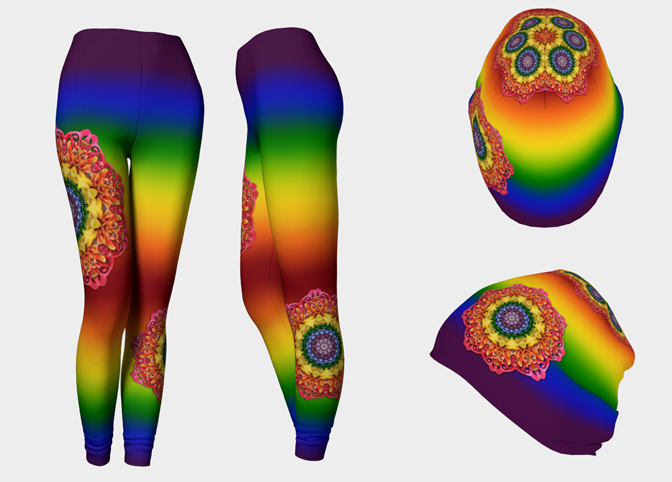 I decided to use my artwork "LoveWins" for my first foray into digital printing on fabric. The piece was made in support of marriage equality and I think using it for fashion is an expressive way to share the love. The leggings and beanies I started with are a fun and cool way to take my artwork off the walls and share the love with the world. You can find them and other designs I've been working on over on my Art of Where site here!