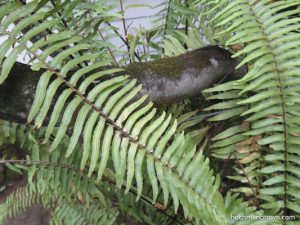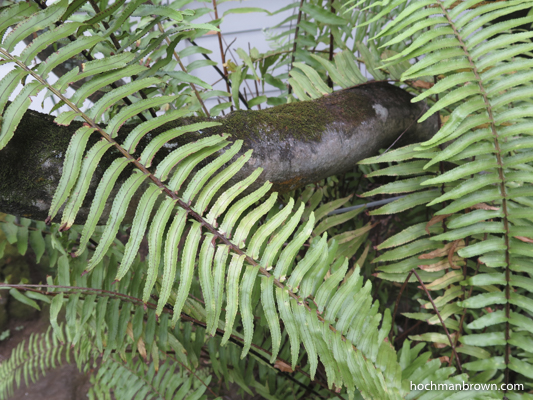 The photograph shown here was taken in the spectacular gardens of the Spalding House, which is part of the Honolulu Museum of Art. Unlike the lush surrounding gardens, this scene is a moss covered branch with some rather ordinary ferns. They are part of some plantings at the base of a building, not really exotic at all, at least not in comparison with the rest of the grounds. The composition of the photo is not spectacular either. But I liked the crisp focus of the fern and thought it was worth playing around with it in my workspace.
The Forecast Is Fern
In much of my work, the subject matter is not always readily apparent. Not so in this piece. Rather than blending and bending the base image beyond recognition, I chose to keep the structure of the fern's leaves as the highlight the piece. I wanted a feeling of dense tropical jungle created by the fingered leaves of the plant. The central motifs are more typical of the majority of my kaleidoscopes. The base is detectable, but more obscured by various manipulations. But as you move outward, the structure of the fern is readily apparent and at the border, the piece is very literal. As a balance, I warped the center into a heavily distorted glass bubble, a crystal ball if you will. Look in to the sphere to see if there is fern in your forecast.