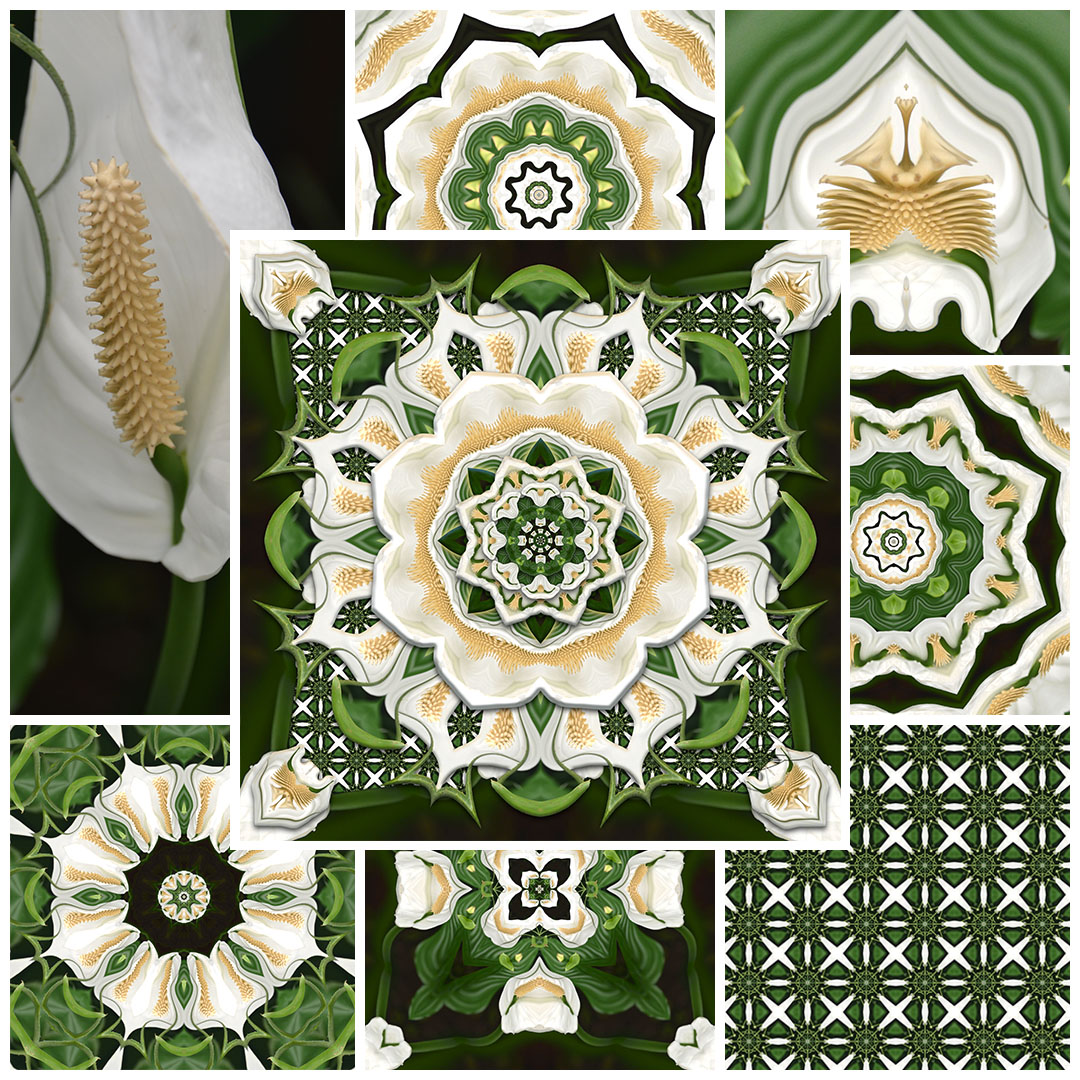 The peace lily exudes calm and serenity.  Its starkly beautiful form and chaste simplicity easily flow into languid patterns.
At my third session creating artwork on site at the LA County Arboretum, the weather was gloomy. The diffused lighting allowed me to capture the delicate differences in the shades of white that cannot be captured when the lighting is bright.
I will return to the Arboretum on Saturday, June 4, 2016 (11:00 AM to 4:30 PM) for my fourth and final time making art there in conjunction with my exhibition,"Reflections in the Garden." I will once again take up residence in the Gallery at the Arboretum Library, creating another artwork on site!