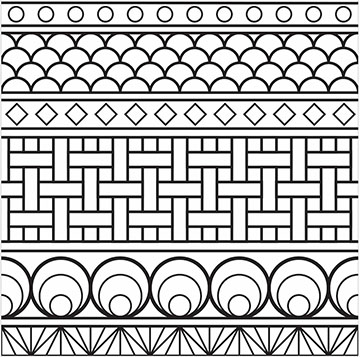 I have been trying to turn my artworks into coloring book pages. I think the kaleidoscopic mandalas that I create lend themselves to this. However, with so much texture in my artworks, I have been unable to translate them into stark black and white. So I have been working with line doodles that I created in Adobe Illustrator and spinning them into fanciful creations that are suitable for coloring. My plan is to make enough of them to create a book, or at least an ebook.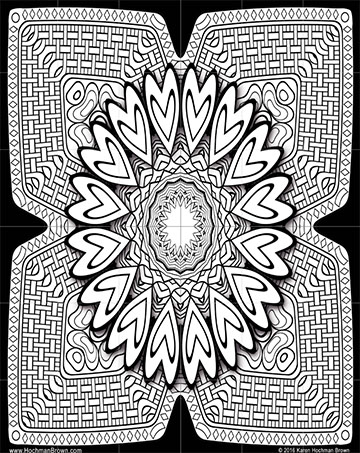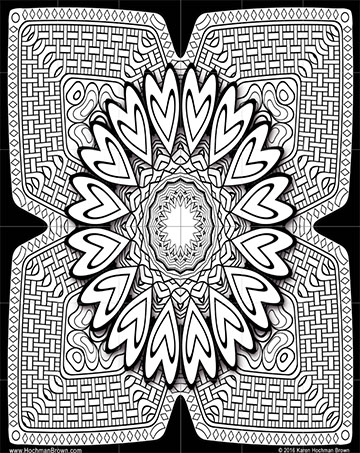 For Valentines Day, I am presenting a page that you can download for free! Print at home and color with your favorite crayons, colored pencils or markers. Feel free to distribute this page to your friends. Have fun.
Happy Valentines Day!