Each piece starts with a single photograph that I manipulate on the computer in many ways before I am satisfied with the finished artwork.
•   •   •   •   •
I begin with an image. In this case, I am using a photograph of a dombeya wallichii flower cluster.
---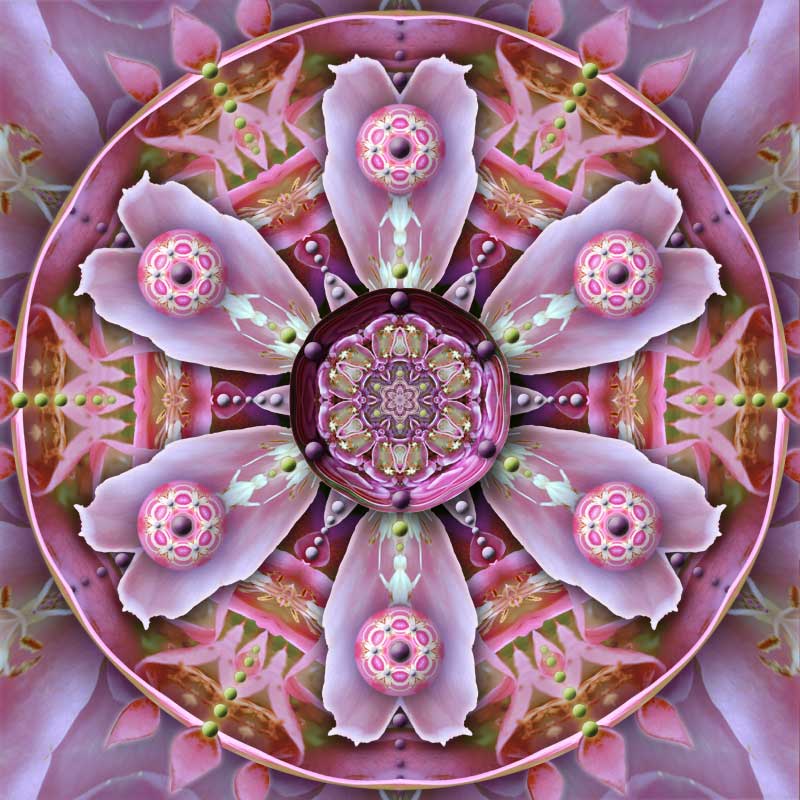 I import the image into a modular graphics-synthesizer program where I can pull out specific elements from the photographic imagery, then alter these layer after layer to create new compositions of kaleidoscopic reflections.
---
By operating different functions and formulas—polar space, fractal space, assorted modulations, reflections, waves, distortions, symmetry—I identify, save, and collect a series of images that I call "foundlings."
I mask out areas to reveal the juiciest parts and make color adjustments.
---

After collecting a number of foundlings, I begin stacking them into multiple layers. As the work develops, I return to the modular graphic-synthesizer, creating additional foundlings as needed.
I manipulate shadows and lighting on each layer to create an illusion of depth.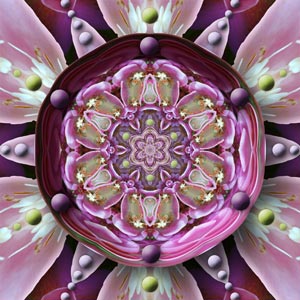 Finally, I add dots for emphasis and direction.
---
This collection of images shows the developmental unfolding of "Dombeya Perception."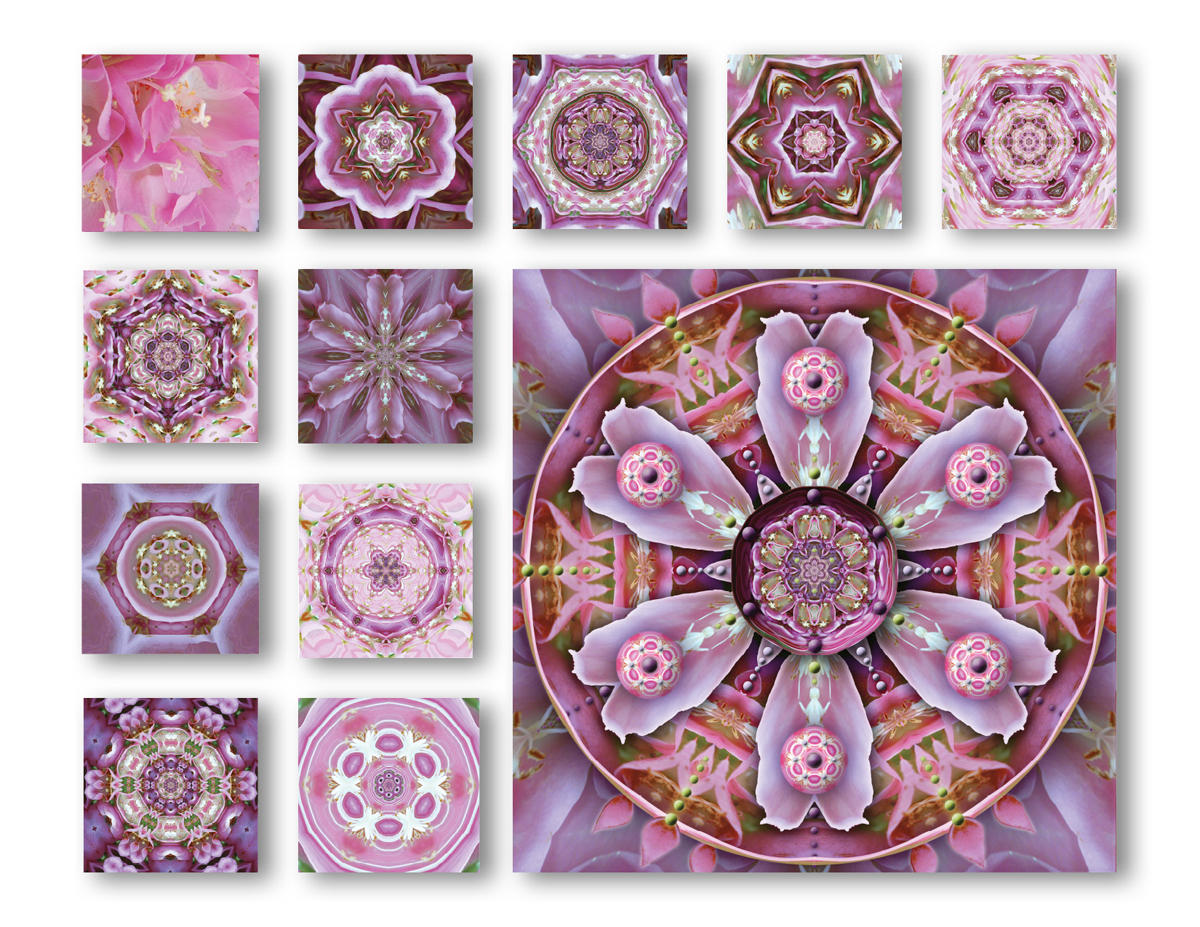 The upper left-hand corner holds the photograph I used as the basis for the piece. Here, the photo is a close up of a flower from the dombeya tree in my garden. The large image is the completed "Dombeya Perception." The other small pictures surrounding are a collection of foundlings that were used in the making of the piece.
Click on any of the images on this page to see it enlarged.